SunEarth SolarStation External Control Closed Loop Pump Station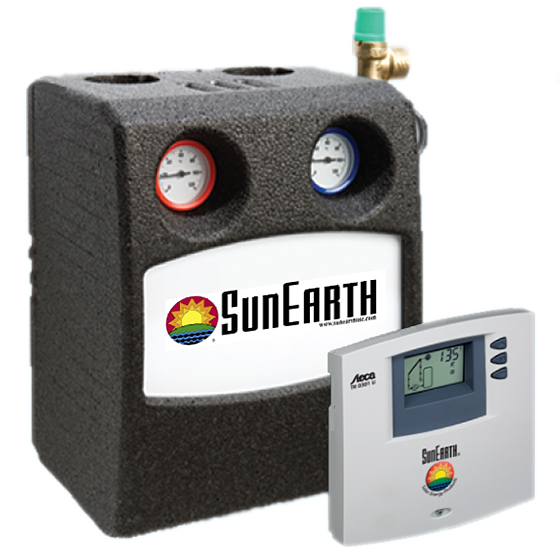 SunEarth SolarStation pump station for closed loop solar DHW systems. Complete with Grundfos UPS15-58U pump, fill & purge valves, flow meter, thermometers, Steca 301 control with 3 sensors, pressure gauge, relief valve, & air purger. Expansion tank not included.
Components: 
SunEarth Pump Stations Warranty
SunEarth Solar Station Installation & Operation
SunEarth Solar Station SRS Series Spec Sheet
SunEarth SolarStation Flushing & Charging The System
More Images: 

Interior view of SunEarth Sun Station.